I've never been one to shy away from talking about my age. Etiquette dictates that it's one of the things one should never bring up. Why that is so, I am not really sure. But my age has a lot to do with the story of my work.
This post is dedicated to everyone who set sail in search of new beginnings for a fresh career later in life because not everyone gets to start young.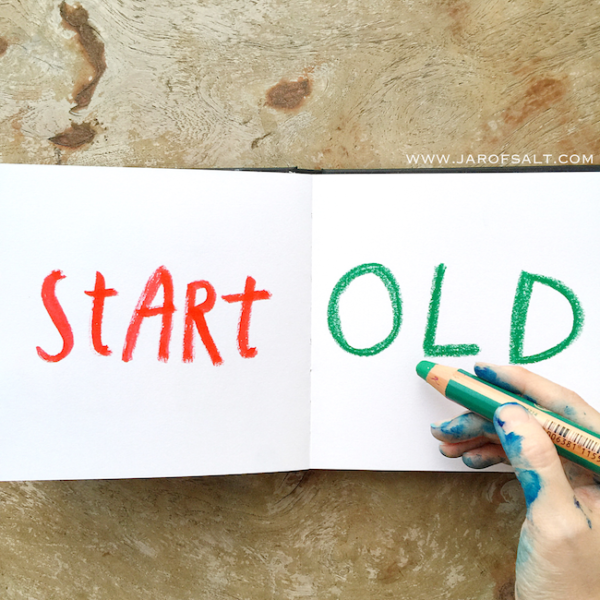 Since I graduated in 1997, I've had a repertoire of jobs in my resume. All are non-creative fields, mostly unrelated but all have a way of unwittingly contributing to my professional backbone You can read about my past life here.
Over the years, I've attempted a multiple times to make that one final switch but always with one foot out the door. This explains why my full-time career as a painter and an artist only kicked off two years ago. Most people celebrate 40 with something big, like a glitzy party or traveling to some fabulous, IG-worthy destination.
I spent turning 40 in my studio, furiously painting in preparation for my very first solo, sold-out show here in Singapore last April.
I didn't realize I have made a number of good friends in the country we now call home and I had to hold back tears as I welcomed each of them who came to the opening night to lend their support. Seeing the red stickers marking the labels of my entire work was just surreal.
What would have happened if I threw in the towel and ditched the whole idea of committing to being a full-time artist? If not for my husband, who sternly told me to stay on track even without tangible results, I would have resorted once again to a mediocre Plan B, C and even D.
Starting old comes with humility.  By this stage, friends and contemporaries are already at the prime of their careers and lives The idea of starting from the ground up past 35 was very daunting, to say the least. And the thought of having to learn something new all over again and the risk of not being up to par was downright terrifying. So when someone closer to mid-life makes that choice to switch industries, that person has made a conscious decision to leave their pride behind as much as they can, with a large dose of humility as their ticket into unfamiliar territory.
Starting old is a privilege.  There is no point wondering how differently my journey would have been had I started right after school. That ship, for a fact, has definitely sailed 20 years ago. The privilege now, however, is the conscious choice to move forward out of your own accord.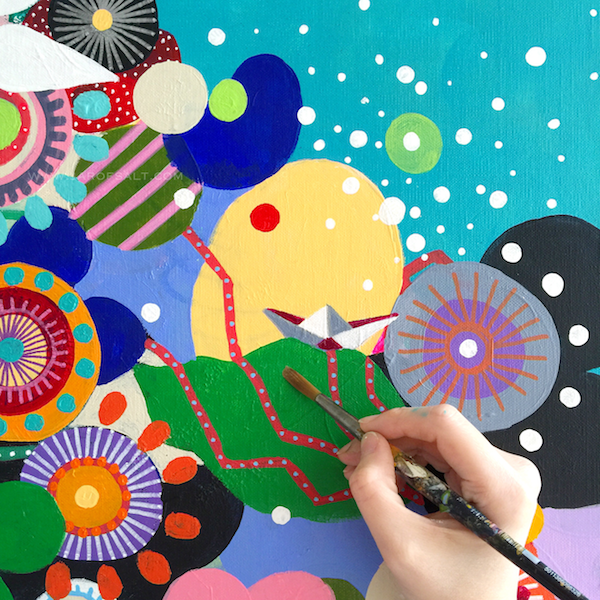 When someone decides to venture into a completely new profession, I consider it a privilege because that choice was made knowing that you've been around the block and that it will take so much more than a negative comment or lack of results to unnerve and break you. 
By the time you've made this choice, you would already have something to back you up, be it a previous career or simply years of expertise in handling adversity.  There is confidence running in your veins, knowing that even if there is a slight chance this might not take off, you have already established that you are good at other things.
We've tried new things before and we can definitely do it again.  And there is honor in trying because we choose to take that chance.
Starting old comes with dignity.   By starting late, we've earned our medals from the school of hard knocks. We know pretty much how the real world works. We know how to conduct ourselves properly, be it facing a client, negotiating prices or writing a well-voice correspondence.  More than being an artist, we are, above all, professional. 
Not everyone will like our work, we won't always get a call-back, and not everyone will respond favourably, or if they do at all.  It's impossible not to be affected, and of course it will annoy and frustrate me for a day or two.  But I'm not going to drag it out and sulk, and neither am I going to whine incessantly or drown my sorrows over a good bottle of wine.  That's because I know I've dealt with far worse over the years and this is but a glitch in the bigger scheme of things. Really. 
Defeat is nothing new. It is inconvenient, it is uncomfortable and it can be extremely disheartening.  However, we know for a fact that this not something new and because of age, it is not unfamiliar.  With age, however, we know how to gracefully move on as excruciatingly as it may seem.
And grace is but a gift that truly comes with age.